Toxicologist & Expert Witness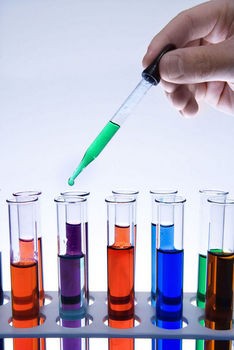 Dave Berry was awarded a PhD from Surrey University in 1982 and in 2002 he gained the Fellowship of the Royal College of Pathologists on the grounds of personal excellence.  He was appointed in 1967 to commission the new Medical Toxicology Unit laboratory (MTL) and bring it to operational readiness. 

The initial task was to develop methods for the detection and determination of drugs and poisons in biological fluids in order to provide a clinical service for identification and measurement of the increasing range of drugs encountered in self-poisoning.  Dave subsequently developed procedures for detecting abused drugs in the urine of dependent patients which extended the laboratory services considerably.  In 1969, Dave began development of sensitive assays for some therapeutic drugs e.g. anticonvulsants, cardioactives, antidepressants.  These assays were used to investigate whether measuring drug levels (TDM) could assist with optimising patient treatment.  The procedures have been continually developed and updated and now provide the basis of a comprehensive TDM service. 

Dave held the position of Consultant Clinical Scientist in the Therapeutic Drug Management section at the MTL where he specialised in the management of epilepsy with the help of measured drug levels. 

His main interests are analytical method development and its application to investigate drug pharmacokinetics with extension to patient management.  Dave has published more than 100 peer reviewed papers and invited articles. He has also produced numerous posters and given oral presentations at International and National Congresses. 

He is an invited referee for several Journals and has undertaken numerous conjoint projects with various clinical and academic groups.  Dave has supervised and examined several PhD and other research degrees and is a visiting lecturer at a number of UK and overseas universities.  He is a member of many professional bodies including the International League against Epilepsy, the British Pharmacological Society, the International Association of Therapeutic Drug Monitoring and Clinical Toxicology, Association of Clinical Biochemists, Royal Society of Chemistry, Forensic Science Society (MFSSoc), The International Association of Forensic Toxicologists, The London Toxicology Group and the American Association of Clinical Chemistry (including TDM/Toxicology division).